LOWEST PRICES OF THE YEAR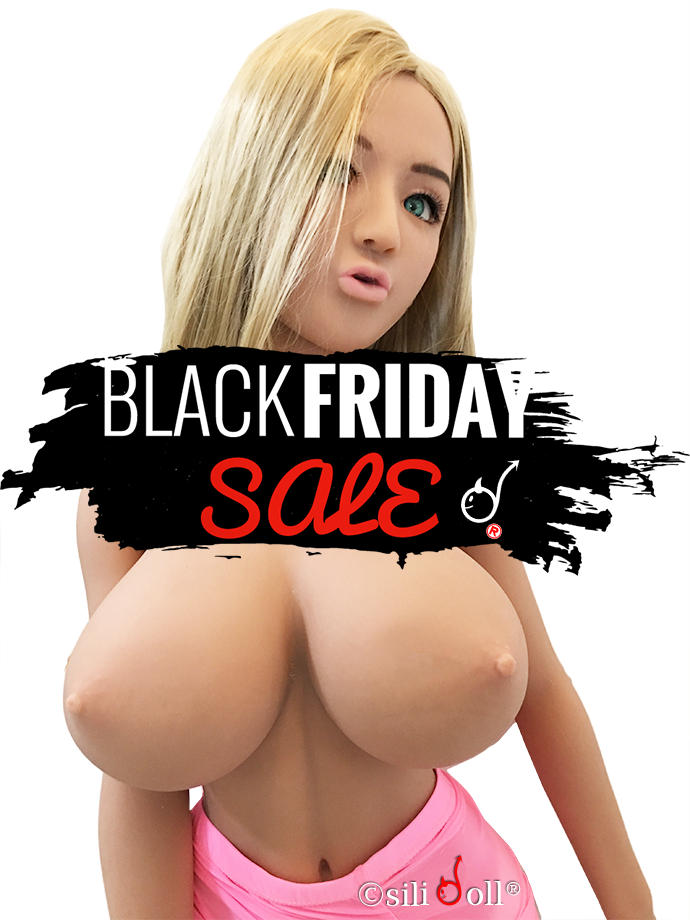 Sex doll lover, hello!
Black Friday 2018 is coming and at Sili Doll®, you will find our best and
softest sex dolls
at amazing bargains!
1) What are the Black Friday bargains on sex dolls by Sili Doll®? 
Black Friday happens only once a year (falls on Friday, November 23 2018) and prices on our top selling sex dolls will be lowered down to the year lowest, for a
very limited time period and a limited quantity
. Check the table hereunder to see the Black Friday prices. 
Hot in 2018
: this year, a special Black Friday edition of our Signature Series sex doll (Suriwaai™ 145 cm) has been made available at an incredible price. Checkout this luxury premium sex doll now: click on the picture hereunder.
And get a
FREE EXTRA HEAD
: with the purchase of any 135 cm or taller sex doll,
receive for free any sex doll head (value of US$ 380) of your choice
(you may choose the head of any of our sex doll that is 135 cm and taller, as all these heads are interchangeable).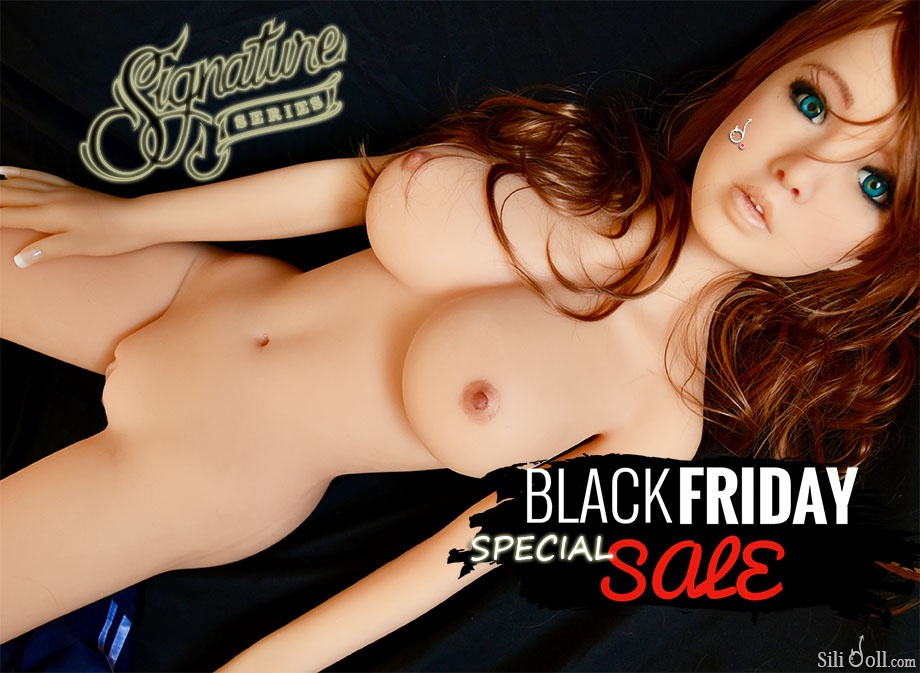 2) How does the Black Friday sale event work? What is the timeline? 

To get the PrePay Black Friday Price, please make, before 23 November, a PrePay advance of US$100 on the sex doll of your choice, by clicking on the PayPal button on the sex doll page, prepared for this occasion. Online prices of each participating sex doll will be changed to its Black Friday Price on 23 November 2018.
After receipt of your PrePay advance, we will email you (to your PayPal email address) a secret and unique coupon so that you obtain the PrePay Black Friday Price when you place your order on or after 23 November 2018. Please see illustration hereunder:
PrePay Black Friday Illustration 
1) Before 23 November, you decide to buy a Summer™ 135 cm sex doll and want to get the PrePay Black Friday Price of US$1299 only, plus an extra head for free;
2) You visit Summer™ page (
click here
) and you make a PrePay advance of US$100 via PayPal using the PayPal link shown on Summer™ page;
3) After receipt of your deposit, we send you the secret unique coupon to the email associated with your PayPal payment;
4) On 23 November, Summer™ 135 cm price is changed to her Black Friday Price of US$1399;
5) After the price is changed, you checkout your Summer™ 135 cm with your secret coupon (giving you an additional US$200 discount) and benefit from the exclusive PrePay Black Friday Price;
6) By PrePay a deposit of only US$100, you obtain an extra US$100 discount - please note that the deposit is not refunded if the order is not placed.
=> It is that simple and you are sure to receive your sex doll by Sili Doll™ for the lowest possible price - only once per year 
3) Are there additional discounts available? 
Additional Sale: Buy more than 1 sex doll
Obtain another 15% on the total amount you are paying. Such 15% will be accounted through the coupon.
Additional Sale: Returning buyer 
Bought a 100 cm plus (or Suri Torso) Sili Doll in the past? Get another 10% by checking out using the same email address used before and we will automatically refund you 10% of the amount of your new purchase through the coupon.
4) How is it possible to have such low prices on sex dolls by Sili Doll®? 
Thanks to the PrePay in place, we are able to plan in advance our production and mainly our logistics costs (which is rather expensive) and benefit from significant economies of scale allowing us to offer the lowest price possible on the promoted sex dolls.
And please rest assured, all sex dolls will be 100 % brand new, made in November 2018, and all usual gifts coming with our sex dolls purchase will be duly included. Besides like we always do, prices are all inclusive and include UPS Express shipping with insurance against all loss, customs clearance service and import duties payment to the USA and European Union.
All in all, you get our exact same product and service, only at a heavily discount price.
5) How long will it take to get my sex doll? 
Shop with confidence, as always with Sili Doll®
We have done heavy preparation to make Black Friday 2018 a great experience for you.
Production and logistics have been optimized so that you will receive your order about 7 business days after your order is placed (on USA orders), or after 12 business days (on European and other orders, for more information on European orders, please click here).
Besides, our sex dolls will be shipped using UPS Express with shipping insurance and duties prepaid and customs cleared. All this is included in the prices. If your sex doll does not reach you eventually, we refund you. But, rest assured, this has never happened before, in over
Happy Sex Doll Black Friday 2018!
For any questions, please use our live chat hereunder or leave us your phone number and we will call you back shortly.
Kind regards,
Mig and Sili Doll®