I had started a new post on the BestRealDoll forum as they are one of the distributors for this brand of doll.
The quality is incredible and I just do not understand how they can make such a high-quality product at the prices they offer. I went to the page to simply look at the dolls, and quickly went to one of their distributors for more information. It did not take long until I purchased my first doll from them... and even less time before I purchased my SECOND doll as well!
They have great prices and great service... and anyone who knows me can attest that if I don't like something I'm the first to speak up about it. In this case... I was very pleased and am even considering... seriously... a THIRD doll.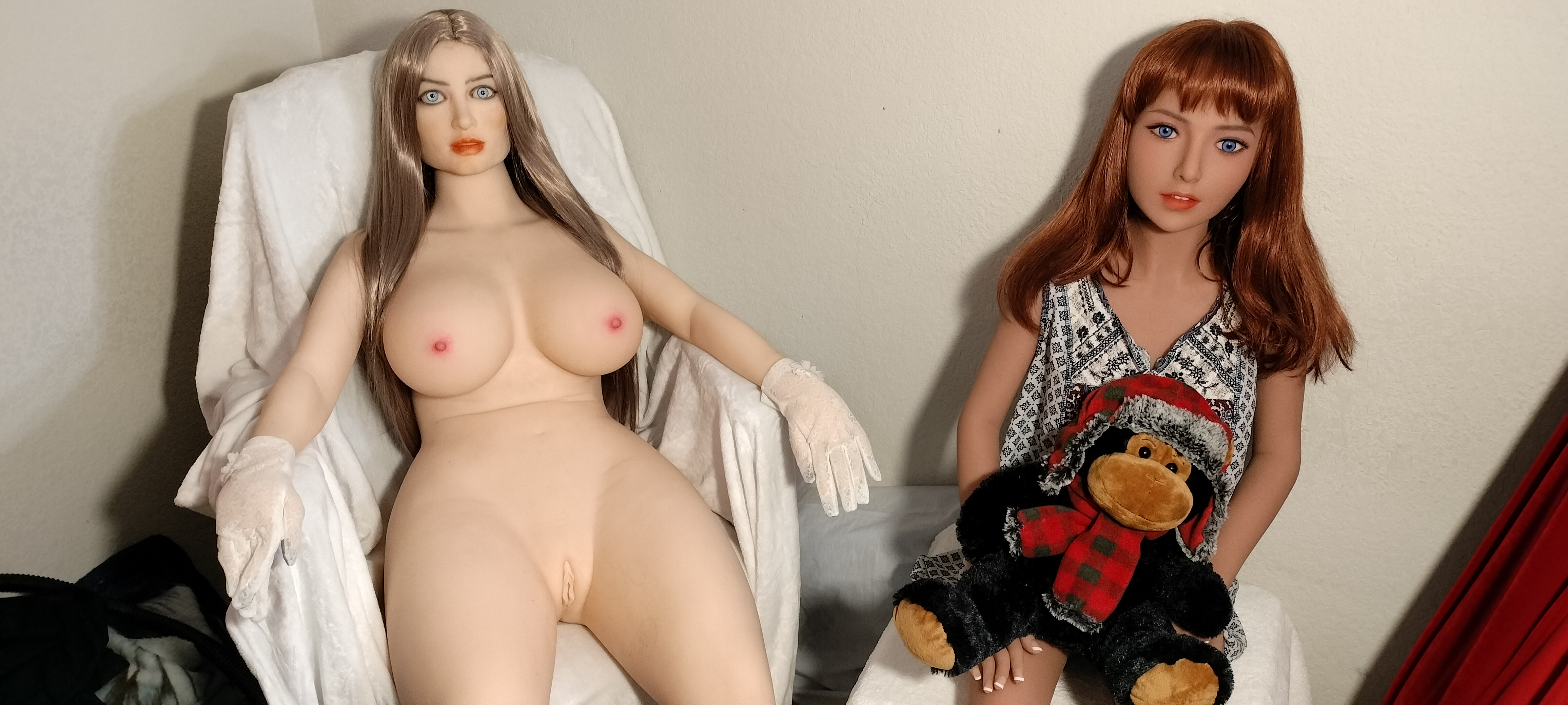 These are my two girls... Lyra and Haven.
Lyra is 105 pounds (47 kg) while Haven is only 65 pounds (29 kg) and a lot easier to move about.
Which is my favorite? Hard to say... I can move Haven around very easily and can try many new positions with her... but Lyra... well... she is so SOFT... I mean... REALLY soft and cuddly. And she is a my-size doll... so I
REALLY
enjoy that tremendously.
I have created a review video for Lyra and I will be posting it as soon as possible but YouTube has started to pull down hundreds of videos if they show any nudity and hand out strikes against the channel. Be patient... I'll have the video up as quickly as possible!
Meanwhile, please do check out Ridmii and their associates as there are some incredible deals to be made!
Jerry